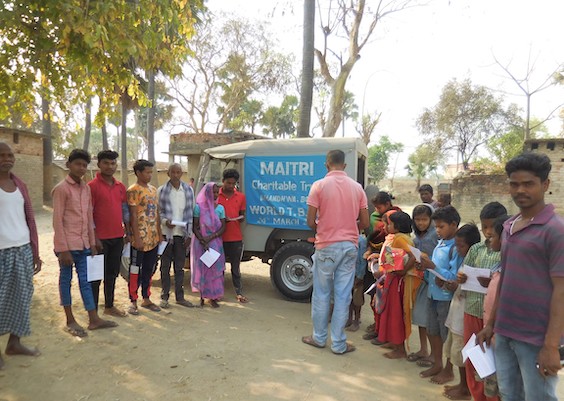 The major event of the two months was the celebration of World TB Day on March 24, on which we carried out mass health education by touring several provinces by jeep, while the teachers led the pupils of our Fulchatar school in a rally through 7 villages, population 3,038. As we had done for World Leprosy Day, two jeeps manned by two field workers visited 46 villages, population 23,890, while the third worker manned the stall in Bodhgaya, where by 3 o'clock we all participated in the drive and distributed leaflets.
One heartwarming note was the visit of some members of the Rotary Club Gaya on February 25. They brought some bags of groceries for the hospital to celebrate the birthday of one of the members and, when visiting the entire campus, displayed deep interest in our work. They were particularly impressed by our animal shelter.
Read the full post here.